A basket brimming with radiant, golden flowers has the power to bring happiness, optimism, and positivity to anyone's day. Our Uplifting Moments Basket is a thoughtful present that can brighten even the gloomiest of moods.

Our expert florists have handpicked each flower with care to create a [...]
Add To Cart
Add 8 Balloons for $42.95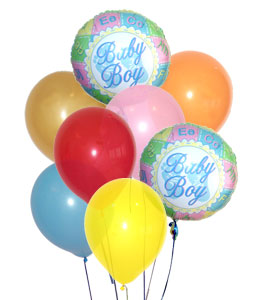 A basket brimming with radiant, golden flowers has the power to bring happiness, optimism, and positivity to anyone's day. Our Uplifting Moments Basket is a thoughtful present that can brighten even the gloomiest of moods.

Our expert florists have handpicked each flower with care to create a [...]
A basket brimming with radiant, golden flowers has the power to bring happiness, optimism, and positivity to anyone's day. Our Uplifting Moments Basket is a thoughtful present that can brighten even the gloomiest of moods.

Our expert florists have handpicked each flower with care to create a [...]
A basket brimming with radiant, golden flowers has the power to bring happiness, optimism, and positivity to anyone's day. Our Uplifting Moments Basket is a thoughtful present that can brighten even the gloomiest of moods.

Our expert florists have handpicked each flower with care to create a stunning tribute to spring. This basket features cheerful yellow roses, creamy carnations, vibrant solidagos, pristine white Asiatic lilies, and button poms that add a pop of color. Each flower holds its own significance, with yellow roses representing joy, good health, and delight, carnations symbolizing purity and love, solidagos signifying encouragement, growth, and divine guidance, and white Asiatic lilies representing innocence, purity, and piety. The lush green leaves woven throughout the bouquet symbolize hope, renewal, and the arrival of spring. The rustic rectangular woodchip basket adds a touch of charm and can be placed anywhere, from your home to your office or garden.

This stunning floral arrangement is the perfect way to show appreciation or wish good health to someone special in your life, whether it's your mother, a significant other, or a cherished friend or mentor. It is guaranteed to lift their spirits and brighten their day with every sun-kissed petal. This gorgeous basket is a celebration of light, happiness, and optimism.

Order the Uplifting Moments Basket today, and our local florists will handcraft this bouquet and deliver it to you on the same day. You can also pre-book this stunning golden bouquet for that special someone in your life.
Item No. C4-5157
Price: $69.95