Although birthdays are a time of celebration and happiness, finding the perfect gift can be a daunting task. But, if you want to make your loved one's special day even more memorable, consider gifting them our Bold and Beautiful Arrangement.

This stunning collection of vibrant blossoms is sur[...]
Add To Cart
Add 8 Balloons for $42.95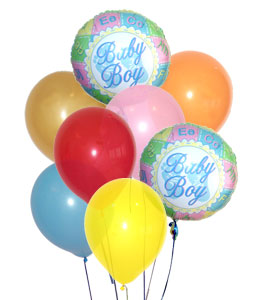 Although birthdays are a time of celebration and happiness, finding the perfect gift can be a daunting task. But, if you want to make your loved one's special day even more memorable, consider gifting them our Bold and Beautiful Arrangement.

This stunning collection of vibrant blossoms is sur[...]
Although birthdays are a time of celebration and happiness, finding the perfect gift can be a daunting task. But, if you want to make your loved one's special day even more memorable, consider gifting them our Bold and Beautiful Arrangement.

This stunning collection of vibrant blossoms is sur[...]
Although birthdays are a time of celebration and happiness, finding the perfect gift can be a daunting task. But, if you want to make your loved one's special day even more memorable, consider gifting them our Bold and Beautiful Arrangement.

This stunning collection of vibrant blossoms is sure to warm the heart of your recipient and bring joy to all those around them. The radiant colors and delightful fragrance of this arrangement will uplift the energy of any room it is placed in.

Our exquisite floral arrangement features sensational gerbera daisies, flourishing red roses, and pristine golden solidago. The gerbera daisies represent cheerfulness and heartfelt emotions, while the roses symbolize true love and affection. The solidago denotes encouragement and growth, wishing your loved one a prosperous life ahead.

Presented in a classic wicker basket, the Bold and Beautiful Arrangement adds a touch of freshness and merriment to any birthday party. Order this wonderful collection from our local florists in Canada and the United States and spread smiles and cheer. We offer advance booking or same-day delivery for your convenience.
Item No. F1-2228
Price: $64.95