Honor your wedding anniversary with a unique gesture by surprising your significant other with our exquisite Sweet Moments floral arrangement. This stunning basket of fresh flowers embodies pure love and affection, making it the perfect way to commemorate your special day.

Each flower in thi[...]
Add To Cart
Add 8 Balloons for $42.95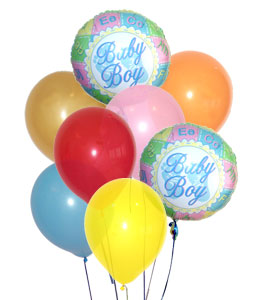 Honor your wedding anniversary with a unique gesture by surprising your significant other with our exquisite Sweet Moments floral arrangement. This stunning basket of fresh flowers embodies pure love and affection, making it the perfect way to commemorate your special day.

Each flower in thi[...]
Honor your wedding anniversary with a unique gesture by surprising your significant other with our exquisite Sweet Moments floral arrangement. This stunning basket of fresh flowers embodies pure love and affection, making it the perfect way to commemorate your special day.

Each flower in thi[...]
Honor your wedding anniversary with a unique gesture by surprising your significant other with our exquisite Sweet Moments floral arrangement. This stunning basket of fresh flowers embodies pure love and affection, making it the perfect way to commemorate your special day.

Each flower in this arrangement holds its own special significance, adding a unique touch to your anniversary celebration. The white roses, for example, represent purity, innocence, and spirituality, as well as true love, which is why they were traditionally referred to as the bridal rose.

Our Sweet Moments arrangement also features purple alstroemeria and lavender wax flower. The purple alstroemeria symbolizes friendship, devotion, and prosperity, while the lavender wax flower is ideal for celebrating another year of marital bliss. Its cheerful appearance and captivating clusters of flowers are sure to spread joy and love.

The elegant greens, such as eucalyptus, beautifully complement the purples and whites in this arrangement. Presented in a stylish white basket, this makes for the perfect wedding anniversary gift.

To make this gift even more special, consider pairing it with a box of assorted dark chocolates. If you're ready to ignite the romance and celebrate your love with Sweet Moments, order now. We offer flexible ordering options, including same-day delivery services by our team of local florists in the US and Canada. Our flowers are hand-picked, fresh, and arranged on the day of delivery to ensure that they arrive vibrant and of the highest quality.
Item No. T68-2A
Price: $74.95