Choosing the perfect flower vase for different occasions can be overwhelming. With so many factors to consider, it can be challenging to know where to start. What type of flowers should you go for? What color scheme works best? Should you opt for a few or many blooms? These decisions can be draining[...]
Add To Cart
Add 8 Balloons for $42.95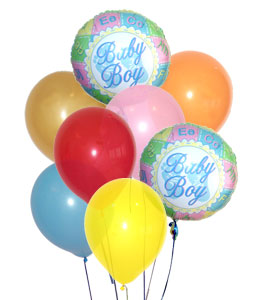 Choosing the perfect flower vase for different occasions can be overwhelming. With so many factors to consider, it can be challenging to know where to start. What type of flowers should you go for? What color scheme works best? Should you opt for a few or many blooms? These decisions can be draining[...]
Choosing the perfect flower vase for different occasions can be overwhelming. With so many factors to consider, it can be challenging to know where to start. What type of flowers should you go for? What color scheme works best? Should you opt for a few or many blooms? These decisions can be draining[...]
Choosing the perfect flower vase for different occasions can be overwhelming. With so many factors to consider, it can be challenging to know where to start. What type of flowers should you go for? What color scheme works best? Should you opt for a few or many blooms? These decisions can be draining, especially if you're short on time.

Luckily, there's a solution to your problem. Consider booking our Oh Happy Day by Teleflora vase! This vase takes the guesswork out of selecting flowers from various sources and combining them to create a pleasing arrangement.

This delightful vase offers a perfect selection of flowers, including green roses, carnations, button spray chrysanthemums, yellow Asiatic lilies, gladioli, and freshly-picked greens. The combination of unique and stunning flowers is sure to brighten anyone's day.

To make the occasion even more special, you can add eight or more balloons. Surprise your loved one with this stunning flower vase on any occasion, whether it's their birthday, anniversary, or any other significant event.

You can place your order in advance or opt for same-day delivery, depending on your convenience. Our local florists in Canada and the U.S. can deliver this lively vase to the address you specify on the same day. You can rest assured that the flowers will be delivered fresh, vibrant, and fragrant to your doorstep.

Don't hesitate! Place your order today!
Item No. T27-1A
Price: $74.95